ENVIRONMENTAL CHARTER SCHOOL (ECS)
Spring 2018 | Professor: Erica Cochran

What is the architectural language that promotes nature and environmental connectivity within a middle school design?


This design uses a biomimetic tree structure, natural materials, and envelope porosity to the environment to integrate nature with the school environment. Sustainable systems integration also allows the students and faculty to live within an environmentally conscious building. The ground level porosity also helps engage the local Homewood community that is predominantly Black, allowing the school to foster a positive relationship with the local community.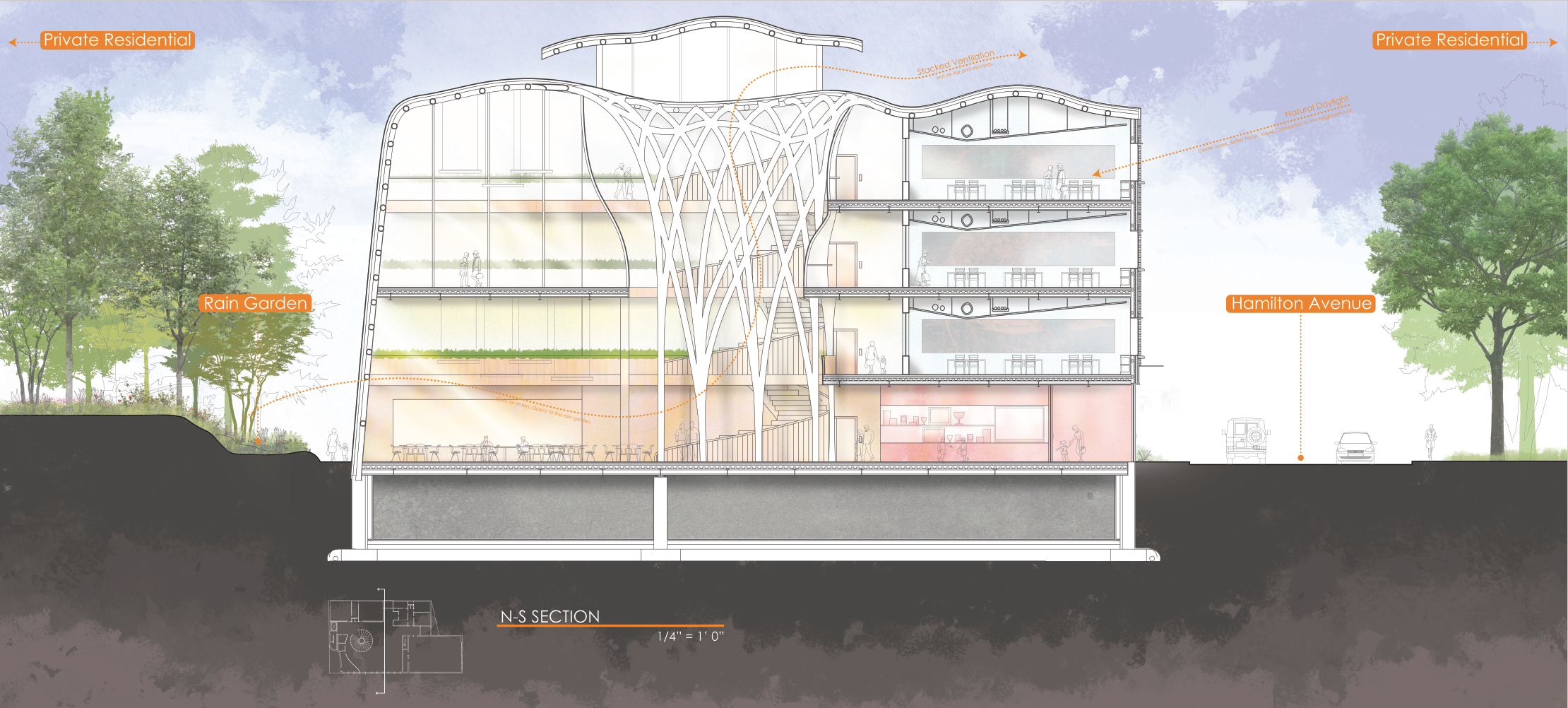 This project focuses on structure and detailing so the framing structure and architectural assembly were critical to the design intent. However I saw this also as an opportunity to explore the architectural and spatial possibilities of building structure.
Our client is the
Environmental Charter School
, whose core goals are:
The Environmental Charter School is a tuition free K-8 charter school in Pittsburgh, Pennsylvania. ECS combines the academic rigor of the best public schools with a multi-disciplinary, "out-the-door" learning approach rooted in real world problems that build active, engaged, and empathetic citizens.


We think differently. We approach school differently. We believe that it is our responsibility to build an active, engaged, and thoughtful citizenry – not just graduate students. We strongly commit to building systems thinkers, and use the platform of environment and ecology to explore complexity, diverse perspectives, and various disciplinary ways to engage or explore a problem.
This prompted me to explore biomimetic structures and designs that could raise awareness of ecology and nature through the building itself. This provided opportunities for a collective atrium space that help improve safety, create a sense of community cohesion, and allowed for natural daylight to penetrate into the building. Additionally the tree structure within the heart of the school acts metaphorically as the tree that holds the school, but also creates an engaging stair circulation that promotes physical activity and healthy living crucial to a child's development.
According to the New York City Department of Health, 1 in 5 kingergarten students are considered obese
, and thus embedding and encouraging healthy living and activity is especially important in education typologies.
Inclusion and diversity was important in this project so considerations for differently abled students and gender fluid students played a role in the design process. Elevator inclusion, simple floor plan with ease of movement for students, and gender neutral bathrooms that remove potential stress and anxiety during puberty were some of the many occupant considerations for inclusion.
Systems Design + Integration
Systems Design Partners:
Kevin Jiang + Ophelie Tousignant

Calculation and sizing of active systems and analytical review of passive systems within the project with two team members (separate from the project itself).
Systems analyzed and designed include lighting, HVAC, water system, and renewable energy system.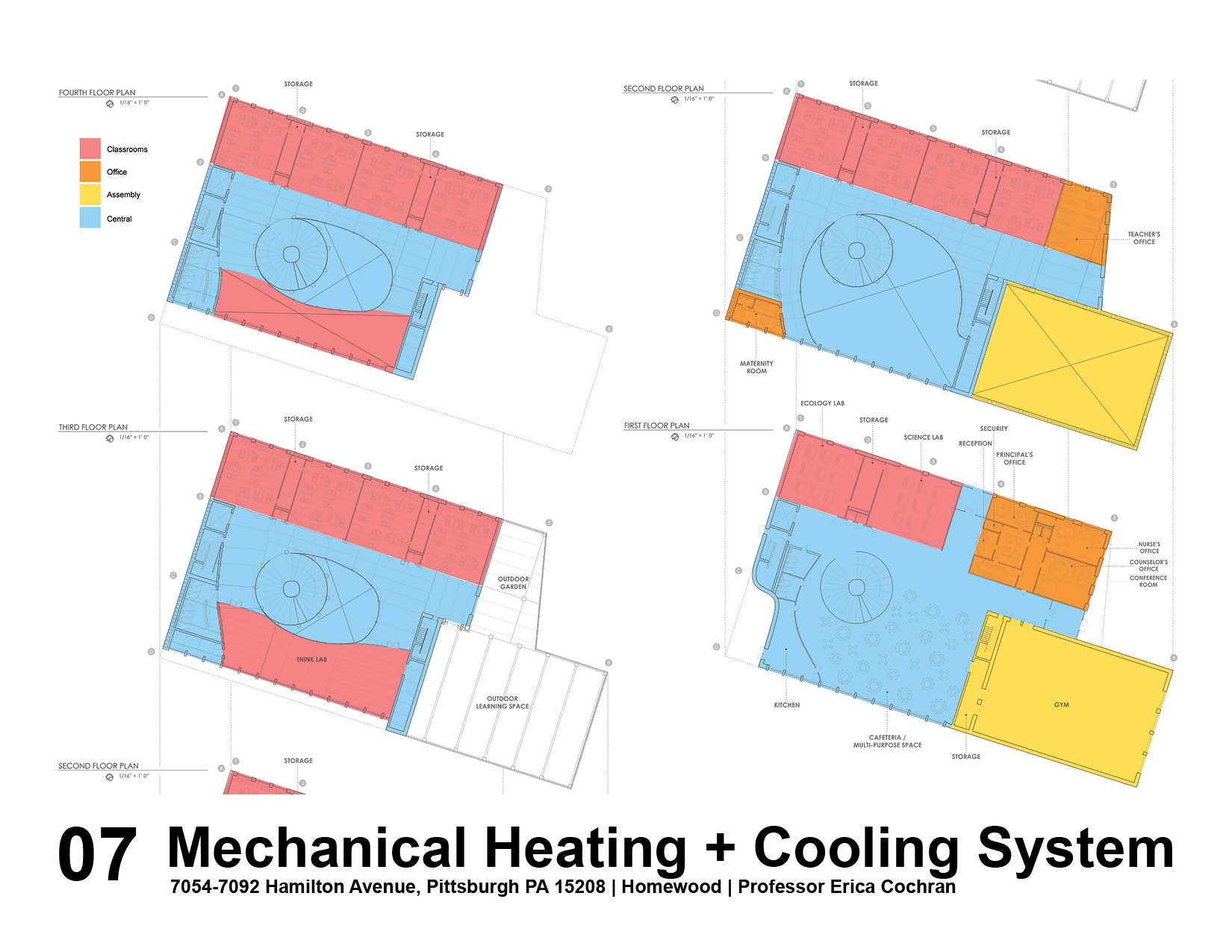 Contracts, Players, Code Review
Additional considerations on the permit seeking process, the needed members and contributors within the project, and the types of contracts formed were all explored within this project.